I Will Never be Young Again
September 20, 2016

0 Comment

Posted by

Eric Diaz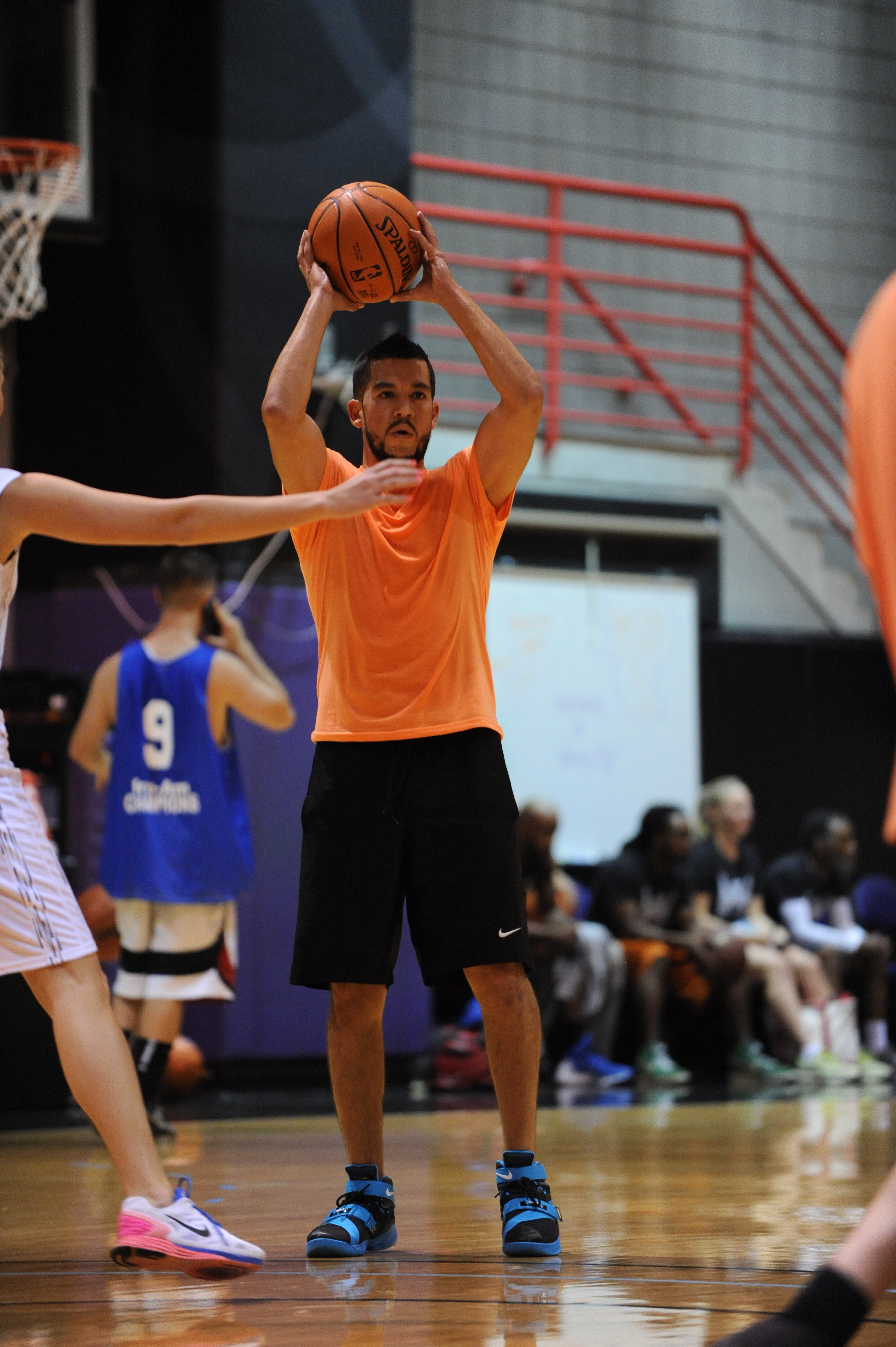 I will never be young again. Or any younger than I am today. I will never be faster, shoot straighter, or jump higher. I will never outperform 22-year-old players who seem to have been born on a basketball court. I will never be MVP. None of those things will happen. But none of that matters anymore.
I adapted these words from a man I admire, Anthony Bourdain. I believe in these words as he is right in that every day we do get older. But does that mean that we should not try our hardest? Does that mean we cannot lace up our sneakers, play the best that we know how, and in some way contribute? Or if on a good day – actually win the game?
When I heard about the Phoenix Valley-Oop tech startup basketball tournament, I knew I was all-in. Myself, a die-hard basketball junkie from Ohio who grew up a Knicks fan as the 90's-era Cavs were too soft, had longed for a basketball competition, and I didn't even realize it. I quickly got a team together even though I had to beg a few friends I barely knew (at that point) to play. I convinced Romi and Kellen to join my startup (OYE), whom I recently starting playing with, convincing them that it was the best thing to do on a Friday afternoon at 2 p.m. Who is really working anyway at that time?
Game-day we headed over to the Suns arena downtown and began to play. From the beginning of the first game we realized we should have practiced a bit more. The other team (Uber Phoenix) had two substitute players and we did not have one yet. Not an excuse, but we were totally winded, and they always seem fresh. They beat us solidly, but we figured we could win the next two and move on as we had played the best team in our group. We geared up for the next game.
The next game was going our way. All was well; the good guys (us) were winning, we had gotten our sub-player, and we were about to take the victory that we knew we well-deserved. And then it happened. With 10 seconds to go, a journeyman on their team (GPEC) chucked up a brick that clanked every piece of the rim and backboard, finally wiggling its way in for the game-winning 3-point basket that would all but eliminate us from making the final round.
Now we were really in trouble, 0-2 with only our pride to play for and a small mathematical probability of entry into the final round of play. We decided to give it our all, pull it together and get that win. We hit the court, played with a determined outlook – and hammered them. When it came down to it, we knew what to do.
Although we won the game, the small mathematical chance we had to move on did not turn out and we did not move on to the next round. That's life, correct? Especially for entrepreneurs who are used to getting knocked down, passed on for investment, underestimated, etc. None of this was unexpected.
The next day Romi from my team sent an email which nearly brought me to tears, and I haven't cried since the early nineties. It read, "…the last game was great. We won when it mattered. When we had to. And that shows that we have nerves of steel. When it really mattered we were there and in it. That said, no matter what the record, I still like our chances in anything we do together."
At the end of the day our record was 1-2. We were at the bottom half of a rather marginal group of players (I'll admit that). Anyone that knows the sport should tell us that we are much better at our current professions, that we must exercise the entrepreneurial skills we have learned such as focusing on what we are truly good at; and that a group of never-has-been players should forget basketball. Forever.
But today, as I lace up my shoes for yet another practice, I know that none of that matters anymore.
See all pictures from game-day here: https://www.facebook.com/oyeintelligence/photos/?tab=album&album_id=834824519987710