Short-Term Rental Owners; Rely on Yourself, not Airbnb
June 10, 2023

0 Comment

Posted by

Eric Diaz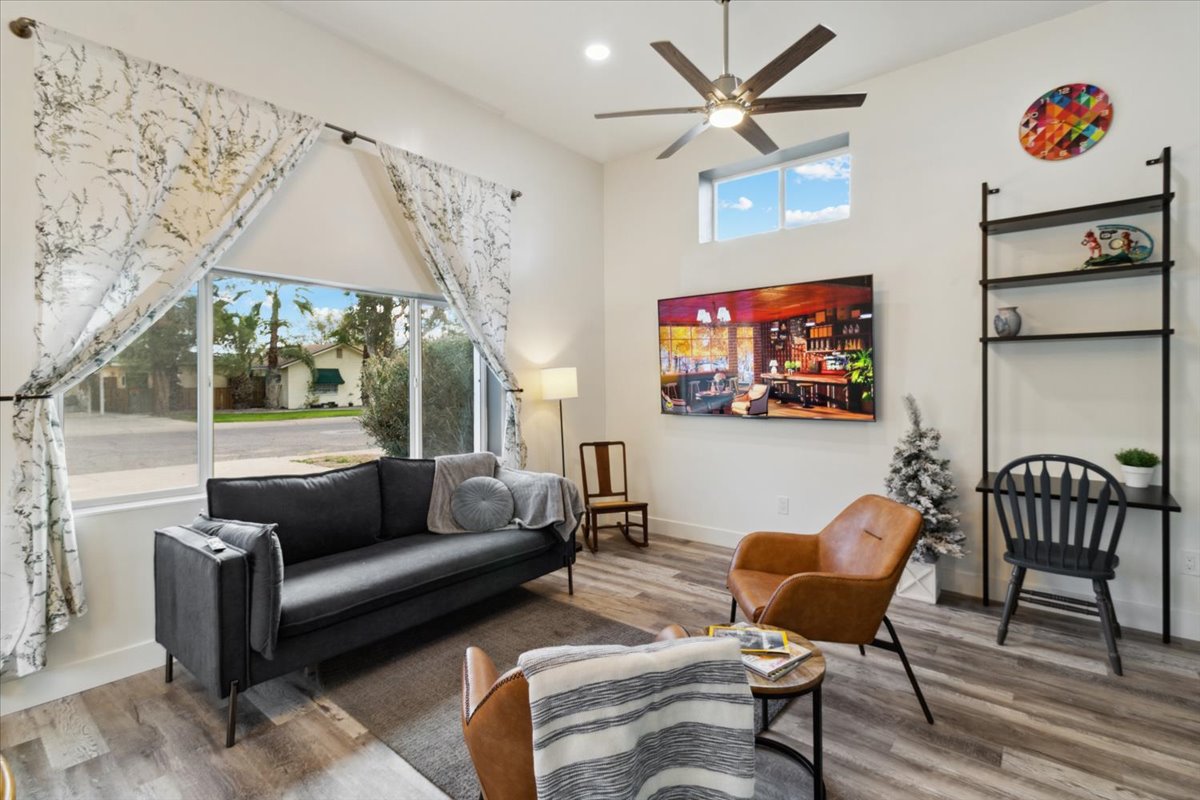 Top 3 Ways to Earn More from Your Short-Term Rental.
It was 3am, and I couldn't sleep. This time neither my 1-year-old nor my 2-year-old children was the culprit; Airbnb had done it to me again.
My Personal Over-Reliance on Airbnb
Airbnb is a platform that facilitates homeowners to rent their homes to guests looking for accommodations. I began renting my home on the now ubiquitous site in Phoenix in 2012, shortly after I booked my first stay using the platform during a business trip to Miami. Renting my two properties on the site, I've had measurable growth and success, going from just a few bookings the first year to averaging $65K in annual revenues over the last few years.
However, as Airbnb's growth has come (as of June 2023, with a $70 Billion Market Cap), their dedication to the individual homeowner has suffered. Airbnb's main revenue source is a 3% commission from hosts and 14% commission from guests for each night booked on their platform. The company went public in December 2020, and in a fervor to grow the company and get more bookings (193 million nights and experiences booked in 2020 alone), I, among other homeowners on the platform, have noticed a shift to overly favorable guest policies among other changes affecting long-time owners. I no longer have confidence that the company I used to see as a partner has my best interests in mind.
After several disputes with Airbnb over reviews and other minor issues, the last straw for me came when the company charged me a $300 fee for not having my home ready in time for a booking I did not know about. Upon returning to cellphone reception from a camping trip on a late Saturday afternoon, my phone buzzed incessantly with messages from Airbnb about a reservation for that day that had apparently been booked early that same morning while I had been in the forest. I responded to Airbnb customer service to let them know why I had not answered and was without access to cell reception for the desired 3pm check-in. The Airbnb support specialists and managers I eventually spoke with decided to charge me, a 'SuperHost' with 12 years of experience, a $300 fee for the accidental mistiming. There was no first-offense warning, no relenting upon my appeals to Airbnb management, who stuck with the original hefty $300 fee for a simple mistake when I did not have cell reception. I was alarmed by this and decided that I was too highly leveraged by a platform that was unforgiving of a simple mistake that cost my guests a little over 1 hour. Within the week, I sold my Airbnb stock, mailed a letter of poor experience to Donald Hicks – VP of Airbnb Trust, and vowed never to allow myself to be so dependent on one platform again.
Airbnb is not a True Partner
Hosts must remember that even though most vacation rentals (another term for short-term rentals) drive more than 50% of their bookings from the Airbnb platform, they can not rely on this website as a true partner. Why? Airbnb is a public company and needs to continue showing growth to its investors. Airbnb grows its business by having more rental properties available, which increases competitiveness for existing owners. This puts the rental platform's interests at odds with long-term property owners' interests, who now either have to lower their rates or face a decline in bookings.
Airbnb's loyalty to long-term hosts is questionable. While #airbnbust, a hashtag that follows short-term rental owners' problems, has grown traction over the last year as bookings have declined for many long-term partners, Airbnb itself has seen no such bust. The company hit its all-time high price of $216.84 per share in February of 2021, and while it has leveled off, still trades above $100 consistently throughout 2023.
An article from Business Insider shares statistics and individual stories, including a Palm Springs, CA homeowner who lists that she lost $10,000 a month on her properties that until recently were profitable. According to AirDNA, a research group on Airbnb, of the 1.2 million Airbnb listings in the US, 62% have been added since 2020. According to the same research firm, the number of available Airbnb listings grew to 1.38 million in August 2022, up from roughly 1.07 million the previous year. This signals a glut of Airbnb listings which can only drive down prices for long-term owners.
Host Complaints with the Airbnb Platform
Host complaints about issues with Airbnb policies and their poor customer service are nothing new. During the onset of the pandemic, many hosts complained about these issues and more, including missing payouts with the dominant vacation rental platform.
A fellow Airbnb host in Arizona moved her $12,000 monthly revenue property exclusively to VRBO and says she made the move primarily due to too guest-friendly policies. These policies included that if a host does not respond to an initial request within one hour, Airbnb may resolve the matter with the guest directly. "The mental and emotional stress of being glued to your phone' became too burdensome, she states, adding that she always feared Airbnb would make a decision she disagreed with, resulting in lost income."
Game Plan; How to Set Your Short-Term Rental Up for Long-Term Success
Being a short-term rental owner is similar to all other businesses; you must diversify your income and not rely on single vendors or revenue sources.  Below are the three main things you must do for your rental property. 
List your property on all the top vacation rental platforms; VRBO, Booking, and more.
Don't allow your business to be run exclusively by a company that cares little for your operation or your values. Ensure you are not excluding yourself from being found on the websites of many great marketing partners such as VRBO, Booking, and more. I have used other sites with success in the past as well, including Flipkey and a few others. The point is to allow other booking platforms the opportunity to market your listing up to the point that is manageable and can gain increased revenue for you.
Drive bookings through your own website
As soon as you consider your vacation rental an actual business rather than a side hustle, it is time to start driving bookings to your website rather than relying exclusively on third parties. The more you continue giving up 20-30% of your revenues to partners, the less control you have in the long term. The lowest hanging fruit is to offer discounts to returning guests as long as they book via your direct website. You will still earn the same amount and likely more as you will not lose the splits you would have paid to a 3rd party such as Airbnb. I have partnered with a company called Lodgify which I pay $30 a month to host and manage my website and all 3rd party platforms, such as VRBO for me. I log into one place and control my rates, reservations, guest communications, etc. And when I allow guests to book directly with me I only have to pay a 1% fee to Stripe.
Think Outside the Box for How you can rent your Home
I loved how this Idaho property owner explained it in a recent article on Business Insider, "When everybody's going left, you should be going right'." He means that now that the post-pandemic gold rush of vacation rental profits is slowing, you must do something new. A friend recently introduced me to Peerspace, a booking space for events, meetings, and much more. I have set up my properties on this site and will continue to evaluate other uses for my space, including Swimply for renting only my swimming pool.
Next Steps for Short-Term Rental Owners
In conclusion, only renting your property on Airbnb is as foolish as building a property on the sand. Airbnb is not a true partner, and while their profits will be maximized by having more rental properties listed on their platforms in your city, your profits will also decrease to the point where you will have to reconsider your business model. Take control of your vacation rental and provide yourself with more control, long-term security, and profits using the 3 steps above. Make sure to depend on the most reliable partner, yourself.