The Tiktok Tango – Why I Created this TikTok University Case Study
June 12, 2022

0 Comment

Posted by

Eric Diaz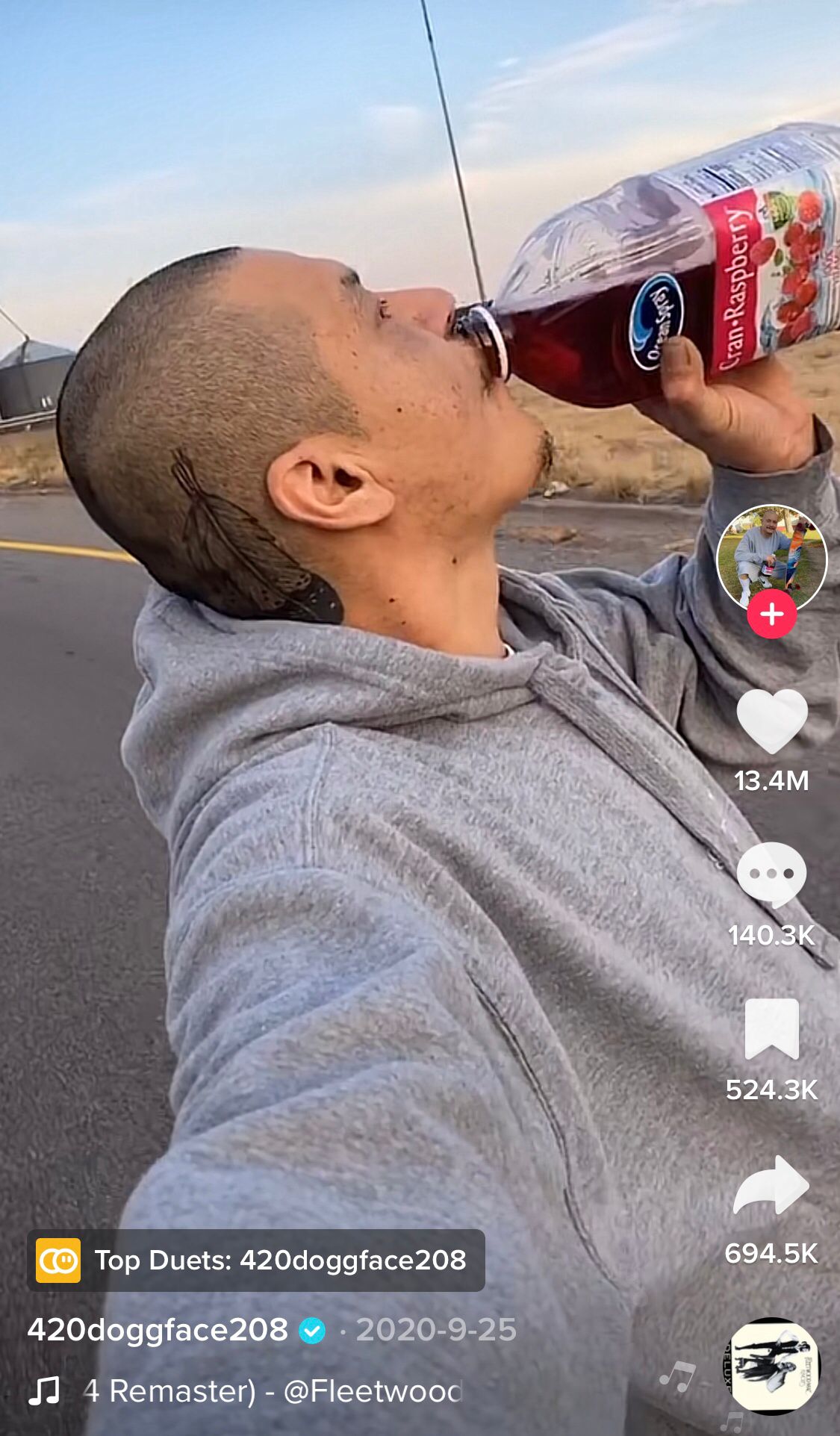 In the early 2000s, while attending afternoon marketing class at Ohio State, I always appreciated a good case study. I found case studies interesting as they represent a real thing that happened in the real world and not in a theoretical application. I am not alone in my taste for case studies; in fact, a study from the NIH found that 82% of students responded that case studies helped a "good" or "great" amount in their education.
In my role as an adjunct professor over the past 4 years with Phoenix College, engaging the student and leaving them with practical skills for their next steps are my top priorities. Bringing me to my social media marketing course, MKT110 in which I wanted to share a case study with the students on brands working with TikTok. Before 2017, no one outside of mainland China knew about Tiktok; By 2021, TikTok was the most downloaded app with 656 million downloads as well as over one billion monthly active users. However, for my marketing course materials, there are no case studies written within the past 10 years about trends or the newest social platforms (such as TikTok) in the social media world that would be the most relevant to my class. This void is what drove me to work on a new case study for students to learn from and for other professors to share with their students as they please.
In this case study, I collected information to help students understand what brands consider when working with influencers on a new platform such as TikTok. The examples shared of these two well-known companies (Sherwin Williams and Ocean Spray) and how they reacted differently to viral sensations on TikTok, challenge students to use their analytical skills and problem-solving in the social media environment. As the students review the case, they see that there is no simple solution to each brand's complex situation and that only hindsight offers the perfect answer.
Full Case Study: The TikTok Tango
The TikTok Tango – Two Major Companies React Differently to Viral Videos on the Popular Social Platform
Introduction
Sherwin-Williams is a national coating and paint retailer which has been around for 154 years throughout the United States. In 2020, the paint company faced the unique situation of having a store employee use company property to gain a large social media following on TikTok, with videos created both during and after work hours.
Ocean Spray is a 90-year-old agricultural cooperative owned by over 700 cranberry growers in the United States, Canada, and Chile. In 2020, they had a customer who created a highly popular video on TikTok while drinking their Cran-Raspberry juice.
TikTok
Tony Piloseno, a Sherwin-Williams employee, created a paint mixing TikTok channel called @tonesterspaints, gaining 1.5 million followers by December of 2020. Piloseno, who had been working at Sherwin-Williams for three years, started his TikTok account by recording the process to make customer orders. He created the videos in an entertaining way set to music, such as in this widely popular blueberry paint video posted in June 2020. His videos have been praised for drawing interest to painting from younger audiences who don't normally engage with this type of content. As his videos grew in popularity, they began to draw inquiries from the public and were brought to the attention of the Sherwin Williams home office.
Ocean Spray's juice product was also featured in a TikTok trend, driving their brand awareness with the younger consumer base. This trend was started by Nathan Apodaca, known on TikTok as @420doggface208, who drank Ocean Spray Cran-Raspberry juice while longboarding and lip-syncing to Fleetwood Mac's "Dreams". This video gained over 72 million views as of December 2020 and enough of a following to be recreated by celebrities including the original musician of the 1977 hit song Mick Fleetwood as well as comedian Jimmy Fallon.
Challenges
Sherwin-Williams' marketing content has a professional, colorful style utilized to capture its audience. Their advertising campaigns include digital images and videos which showcase the brand's variety of colors. Ocean Spray's marketing has long since evolved from over-used imagery of farmers standing knee-deep in cranberries and discussing how hard they work to get the juice to the customers. Today they are found to share bright content, complete with recipes and details of how they give back to the community. Both brands are staples in U.S. consumers' minds and would not want to make any decisions that could damage the image of their respective brands. Sherwin-Williams also had the challenge of their internal investigation which determined that Piloseno was utilizing the company's paint mixing machine for his own personal use on TikTok and that he was filming paint videos both on and off the clock.
What Happened to the TikTok Stars?
Piloseno in the past had created a marketing presentation for the Sherwin-Williams corporate marketing division to show how they can utilize TikTok to develop brand awareness among the younger consumer base. He was informed by the marketing division that there was no need to expand the marketing efforts of the company since they did not have any active promotions. Adding insult to injury, upon completion of the internal investigation, he was terminated by the Sherwin-Williams loss-prevention department for using company property for personal gain.
In stark contrast to Sherwin-Williams, Ocean Spray decided to lean into this unexpected attention given to their company. Ocean Spray was promptly recorded gifting Nathan Apodaca a cranberry red-colored Nissan pickup truck that they stocked with juice, and the CEO of Ocean Spray, Tom Hayes, also recreated Apodaca's TikTok video.
Results
There has been widespread criticism of Sherwin-Williams' decision to terminate Piloseno. Since the news broke of the firing on Buzzfeed in November 2020, a typical Facebook post from the brand has over 200 comments, the majority of which are specifically trolling the brand over this termination. Many feel that Sherwin-Williams should have embraced his creativity and given him a larger role. Since being terminated, Piloseno has received many employment offers from other paint mixing and retail companies and has chosen to join a small family-run business called Florida Paints. At Florida Paints, Piloseno will develop a line of @tonesterspaints, selling paint items featured on his TikTok account.  
The original joyride by Nathan Apodaca was featured in the Los Angeles Times, CBS News, USA Today, and Rolling Stone which mentioned the mood of the video as chill, moving the brand away from its agricultural image. Tom Hayes stated of the juice brand's good fortune,
"We have about 15 billion media impressions now. We can't say that we have seen an immediate impact as the shipments are going to retailers. Retailers say there is an additional draw off the shelf, particularly with cran-raspberry. We have been impacted with strong sales with consumers coming back to products that they love in comforting times. We have seen overall great sales, and I expect to see Cran-Raspberry sales pick up next quarter. We are looking forward to that."
Questions
Compare the next moves that each of the two companies should take; what would you recommend Sherwin-Williams do now that the firing has already occurred? How else can Ocean Spray take advantage of this unique opportunity?
What risk does Ocean Spray take in embracing this influencer (Apodaca), rather than the more standoffish approach that Sherwin-Williams took?
If Ocean Spray made a television commercial featuring Apodaca, could it be as impactful as the reaction he has drawn on TikTok? Why?
Is there a difference between having an employee as an influencer versus having a customer as an influencer? Explain.