To the Friendly People of New Jersey
March 30, 2013

0 Comment

Posted by

Eric Diaz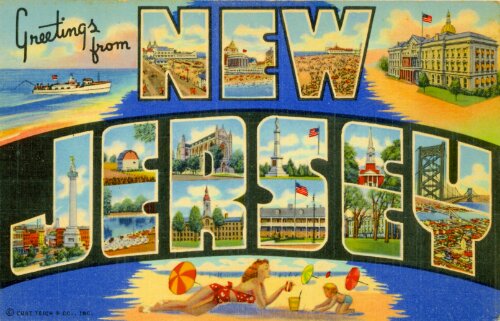 This may sound like a satire but I truly want to voice my thanks over two semi-amazing events that occurred in the Garden State yesterday. For me it is just another reminder of why you cant judge a book by its cover, or someone from New Jersey by their gruff reputation.
Event 1 – Can I pay Half?
So I wake up in the Flatiron section of lower Manhattan well aware I need to give a presentation to one of my best clients in Morristown, NJ at 10am. I had timed out how long it would take me to get there based on the train schedule, but still found myself jogging to Penn Station with only a few minutes remaining to buy my ticket and get on the correct NJ Transit line in time for the appointment. To my dismay, there was a massive line at the ticket machines so I made the executive decision to board the train without a ticket as I am pretty sure I can pay a slightly higher rate on board the train.
I make the train just in time and it departs from Penn Station westward bound. When the train official comes, I hand out my credit card and ask to purchase the ticket. Unamused, the official calmly says, 'Cash only.' I pull out my last ten dollars and he informs me that the price is $18. Now I start to panic. If they make me get off the train their is no way Ill make my meeting as I know how bad traffic is by cab. The official instructs me to talk to the supervisor.
As I walk up to him, I imagine how tired this supervisor probably is of hearing peoples sob stories about why they dont have enough money to pay the fare. I imagine him stopping the train midstation, kicking me off in the middle of nowhere New Jersey just to send the message to anyone else that doesnt like to pay full fare. I was definitely nervous and dubious about was about to happen.
Halfway through my story to the supervisor, I see a look come over his face. I cant quite place it, but my best guess is that it is understanding and possibly even compassion. As I finish my tale of woe, he explains that there is no way for me to pay later, or by credit card or any other alternative, and that it really is cash only. I start to gather my belongings when he says that he'll comp me an extension of voyage today and sell me the ticket for just $10, and that I will make my 10am meeting. Overjoyed, I thank him and offer him a box of chocolates (yes I carry boxes of chocolates sometimes) which he declines and walks away.
Event 2 – No money, No problem
The meeting was a great success. But now I have to make it back to the city for a lunchtime appointment with a major potential client from the liquor industry. I run back to the train station in my uncomfortable dress shoes and am panting when I arrive. As I have a few minutes before I begin the hour-long journey back to Manhattan, I decide to buy a Gatorade.
As I approach the elderly business owner/cashier in the train waiting station, I see some small pastries that like quite tasty. I inquire about them and she informs me that they are free samples and that I may have some. I greedily grab two and then hand her my credit card to finish the transaction. She gives me a look that I am beginning to become accustomed to and says, 'Cash only.'
Embarrased, my hand is packed full of her free pastries, I am holding up her line of real customers with actual cash money, and now I dont even have a way to pay for my gatorade. I tell her that I dont have cash and that I will put the drink back on the shelf. She says, "No please. Its ok. You can pay next time."
I am shocked. Why would this lady who has never seen me in her life offer to let me have a free drink? What does she owe me? I calmly tell her, "Thank you. But I feel bad, ill just put it back." She insists and I realize that I will be insulting her now if I dont take the drink. I thank her whole-heartedly and walk out of there wondering what just happened.
Summing it Up
As I sat on the train on the way back to the city, I ponder why these two separate people who had no reason to help me so generously, would. If they did this often they could lose their jobs or their business. Why would they take these risks to help me? I dont know the answer but I think they did it as they really just wanted to help someone else, and that is such a great thing. I did not expect to have this type of occurence, and definitely not in New Jersey. So to the people of New Jersey, I apologize for having underestimated you.  Additionally I have decided that now its my turn to help someone else, and that I should make it a habit, not just to repay your friendly citizens goodwill yesterday.